Description
If you are looking for a stylish and comfortable stroller for your little one, it does not get much better than this For Your Little One Lite 3 In 1 Travel System. 
In a sleek and stylish slate grey colour, this travel system can be used as a pushchair, carrycot, and car seat, meaning you have everything you need from birth to toddler. This saves you a lot of money while ensuring you have all of the features needed to travel conveniently and comfortably. 
The Chrome chassis is strong and reliable while the one-second folding mechanism means you don't need to struggle while traveling with your baby anymore. 
Plus, there are a whole host of other great features that you can expect as well, including an extendable hood, plush leather handles, memory release with dual-hand operation, shopping basket and rain cover, 360° turn durable wheels, reversible seat with backrest, an apron-style footmuff, one-click brake system, and a recline adjustable seat. 
You can be sure your little one will be warm and protected from the elements when you purchase this For Your Little One Lite 3 In 1 Travel System. 
Specification:

Recline adjustable seat unit
One-click brake system
Apron-style footmuff
Reversible seat with backrest
360° turn durable wheels
Shopping basket and rain cover included
Pushchair base
Lie-flat positioned carrycot
Memory release with dual-hand operation
Leather handle
Carrycot Mode
Leather handles
Extendable Hood
Technical Specification

Back rest Length: 40cm 
Seat Depth: 20.5cm
Footrest length: 21cm
Seat inner width: 36cm
Front wheels Width: 36cm
Stroller Length: 73cm
Handles height: 110cm 
Rear Wheels Width: 59.5cm
Carrycot Length: 80cm
Carrycot Width: 34cm
Carrycot Inner Height: 20cm 
Carrycot Height off the ground: 48cm
Folded size L:69cm W:59.5cm H:30cm
Car seat Width 41cm
Car seat height to handles: 59.4cm
Car seat length: 64cm 

 
Car Seat Features:

Group 0+ car seat from birth to 15 kg
Built-in adapters
Leather handles
Please note - the car seat does not include an isofix base & the carseat is not compatible with other isofix bases. The carseat is designed to be belted in the car with the car seat belt.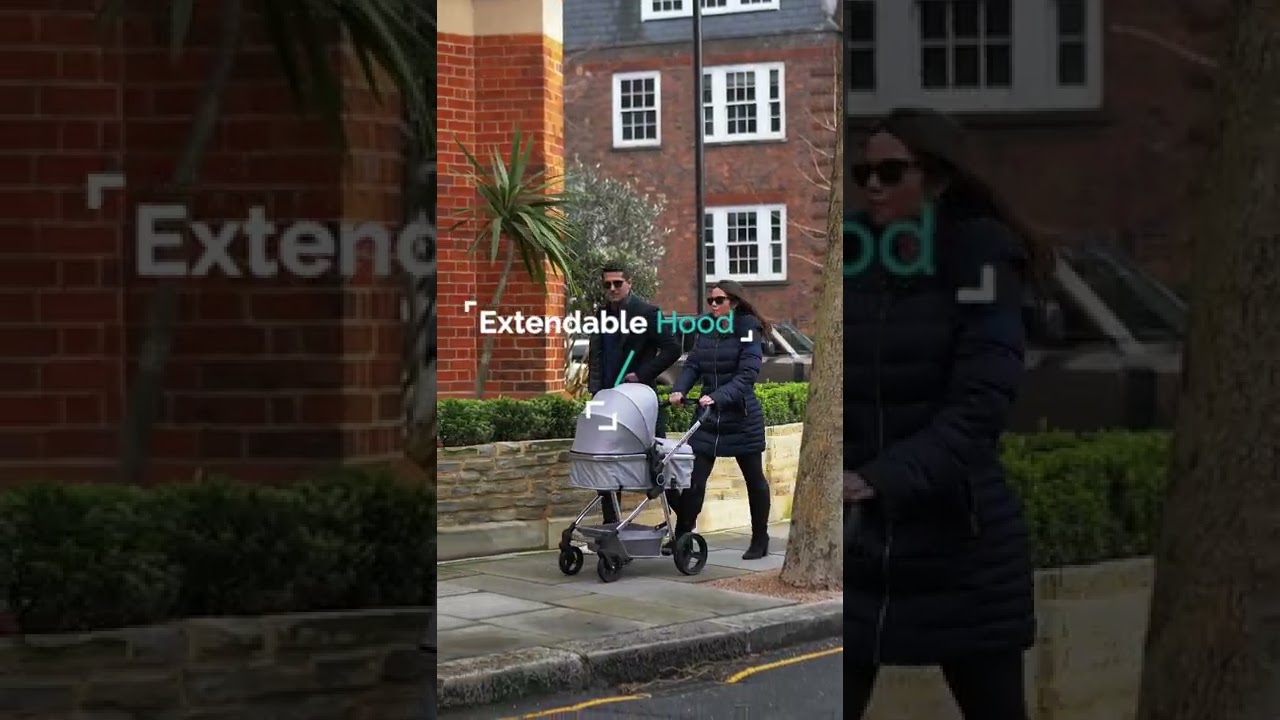 Payment & Security
Your payment information is processed securely. We do not store credit card details nor have access to your credit card information.
Lite 3 in 1 Travel System
Very easy to assemble with no hassle. Didn't take long at all. Very sturdy pram. Great value for money.
Very fast delivery A+++++
Seems very temperamental
Couple of the buttons used to collapse it get stuck and I've even had the 2 smaller ones pop off, was able to click them back in but still not ideal and the bigger buttons get jammed, looks really good quality, but is it really good quality? I'm unconvinced
The items dislayed online which prompted me to buy this product its not what i received.
The items dislayed online which prompted me to buy this product its not what i received. Planning to return it back immediately.