Description
Keep your little one's nursing area clean and tidy with this easy to change nursing pillow cover. The Little Blue Star pattern is distinctive and easy to recognise, making it a perfect choice for any breast feeding mom. The nursing pillow cover is machine washable and easy to care for.
Specifications:
Distinctive star pattern
Super soft and cosy feel
Soft and breathable fabric that won't irritate your baby's skin.
Easy cover to change.
Fashionable patterns that turn your feeding pillow into an adorable nursery item.
Machine washable.
100% Satisfaction Guaranteed.
Dimensions: 58cm x 48cm x 20cm
Nursing Pillow Manual
Download the instruction manual PDF using the link below.
IMPORTANT — PLEASE READ THE INSTRUCTIONS CAREFULLY BEFORE USE AND KEEP FOR FUTURE REFERENCE.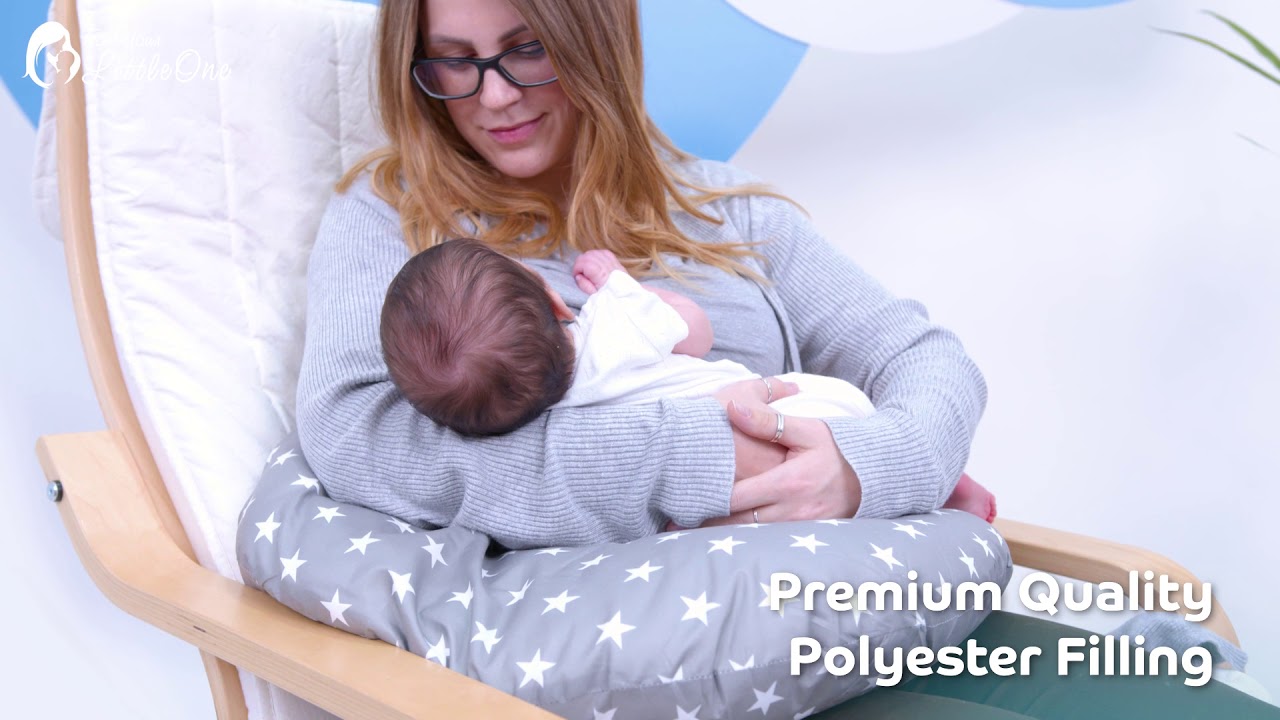 Payment & Security
Your payment information is processed securely. We do not store credit card details nor have access to your credit card information.
Exactly what I was looking for!
I had plans to find a new pillow cover for my feeding pillow for years and I didn't find anything like this one since I bumped into For Your Little One.
Not only the pillow covers are exactly what I was looking for but the price was sooo tempting that I ended up buying the Little Blue Star and the Pink Star, both of them :)
In this way I can change them when needed without worrying.
Well done!