Description
Have you been searching for a comfortable and soft textured pillow to quench your thirst for a comfortable sleep at night or to have a relaxing feeding time with your baby? During pregnancy or even when you have welcomed your little bub at home, nothing can replace the happiness that you get when you lean back on a soft, and lightweight pillow. This elongated maternity pillow is specifically made using finest grade and quality hollow fibre that works as a perfect and extremely cosy surface to provide the much-required firmness that supports your body weight and gives you utmost comfort. The pillow is given a straight cut design, which makes it much easier to position as per your requirements and works perfectly in every position you sit or sleep. It is anti-allergic, thus, helps to ensure that a completely fresh and hygienic environment is maintained. This fibre pillow not just proves beneficial for the neck and shoulder pain, but it is ideal to deal with maternity discomforts, pelvic pain. It offers complete relaxation in case you are suffering from fibromyalgia arthritis and osteoporosis pain. Apart from this, this pillow acts as a reliable support for your baby to lie comfortably. It is provided with a lightweight and durable pillow case that safeguards the pillow and keeps it away from the accidental spills and dust particles too.
Specifications:
Ultra-cosy, soft-to-touch fabric
Easy to Carry Maternity Pillow and Pillow Case
Idle for Fibromyalgia Arthritis and Osteoporosis
Anti- Allergenic Material
Premium Grade Hollow Fibre
Size: 6 Ft. long
Maternity Pillow Manual
Download the instruction manual PDF using the link below.
IMPORTANT — PLEASE READ THE INSTRUCTIONS CAREFULLY BEFORE USE AND KEEP FOR FUTURE REFERENCE.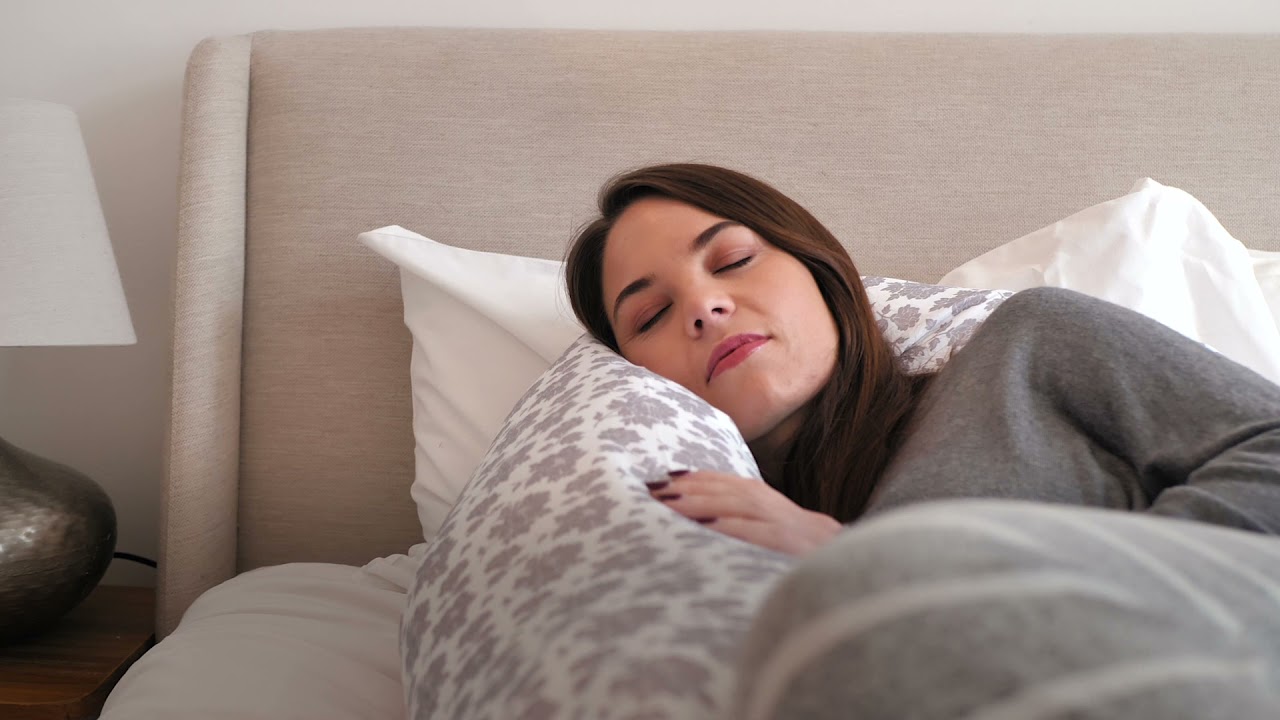 Payment & Security
Your payment information is processed securely. We do not store credit card details nor have access to your credit card information.
Love it
It's super comfortable and the size is just right. Could possibly be a tad bit firmer, but it's honestly still fantastic. I can finally sleep again!
Amazing i use it all the time x
A better night sleep for sure
It's so comfortable on the belly. I have been waking up most days with bad hip pains from sleeping on my sides for too long through the night, but since having this pillow I haven't had any pains, very happy :)
Picture is deceiving
The pillow soft, comfy and good quality however it's not near as long enough as the picture makes it seem. Although it does state it is a 6ft pillow, the picture makes you believe you can use it as U shape but it's not long enough to do that at all.