Description
The Nea 2 in 1 stroller by Kinderkraft is a versatile and stylish pram that will make your life with a baby a lot easier. This stroller is extremely easy to use and can be folded up in seconds, making it perfect for travelling. It also comes with a bassinet and a raincover, so you can use it from birth until your child is a toddler.The Nea 2 in 1 stroller is the perfect stroller for parents who want a stylish and functional stroller that will grow with their child.
Specifications
Materials:
Frame: aluminium
Cover material: polyester
Hood material: polyester
Footrest material: polyester, easy to clean
Parent handle: artificial leather
Safety barrier: artificial leather
Front and rear wheel material: rubber wheels with EVA foam filling
Dimensions:
Dimensions (folded): 15.75" x 26.5" x 23.5"
Dimensions (folded): 44" x 23.5" x 34,6"
Wheels
Front wheel diameter: 8.25"
Rear wheel diameter: 11.5"
Other dimensions
Seat width: 12"
Seat length: 8.25"
Backrest width: 11.5"
Backrest length: 21.5"
Footrest width: 11.75"
Footrest length: 7"
Seat length (lie-flat position): 37"
Distance of seat from ground: 22"
Parent handle height: 38.75-39.75-40.75-41.75"
Basket dimensions: 19.25" x 15.5" x 7"
Cup holder diameter: 2.75"
Outer dimensions of carrycot: 32.75" x 16.5" x 25.5"
Outer dimensions of carrycot (hood folded): 32.75" x 16.5" x 13"
Internal dimensions of carrycot: 30" x 13" x 9"
Inner diameter of front wheels: 5.75"
Inner diameter of rear wheels: 8.5"
Product weight: 11,6 kg
Frame weight with wheels: 7,8 kg
Weight of the seat alone: 3.8 kg
Weight of carrycot alone: 4 kg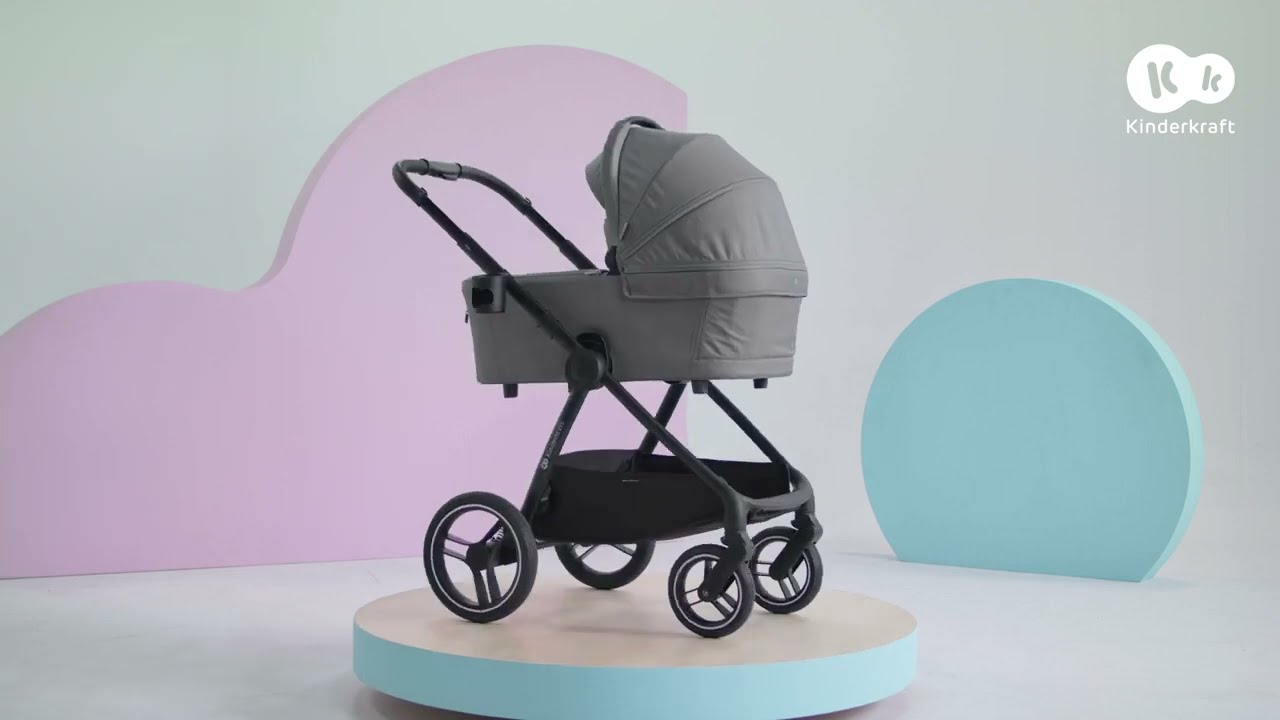 Payment & Security
Your payment information is processed securely. We do not store credit card details nor have access to your credit card information.