Description
Take your little one out and about in comfort and style with this Kinderkraft pushchair. The Indy 2 is perfect for both short walks and long days out. Its light pink colour is perfect for your little princess, and the backrest length of 44cm ensures your child is comfortable at all times. The 5-point safety harness with easy-to-clean, soft pads keeps your little one safe and secure, while the adjustable handlebar means you can find the perfect angle for pushing.
Materials:
Cover: polyester
Hood: polyester
Leg warmer: polyester
Basket: polyester
Wheels: EVA foam
Product dimensions (unfolded): 31.5" x 17.5" x 40.5"
Product dimensions (folded): 25.5" x 17" x 12"
Backrest dimensions: 17" x 12.25"
Seat dimensions: 7.25" x 13"
Footrest dimensions: 5.5" x 13.75"
Total length of the seat (lie-flat position): 30"
Distance from the ground to the seat: 18.5"
Push bar height: 40.5"
Dimensions of shopping basket: 15.75" x 13.75" x 4.75"
Wheels:
Front wheel diameter: 5.5"
Rear wheel diameter: 5.5"
Front tyre thickness: 1.25"
Rear tyre thickness: 1.25"
Inner diameter of front wheels: 4"
Inner diameter of rear wheels: 4"
Distance between rear wheels: 18"
Distance between front wheels: 18"
Weight:
 6 kg
Use:
pushchair from birth to 15 kg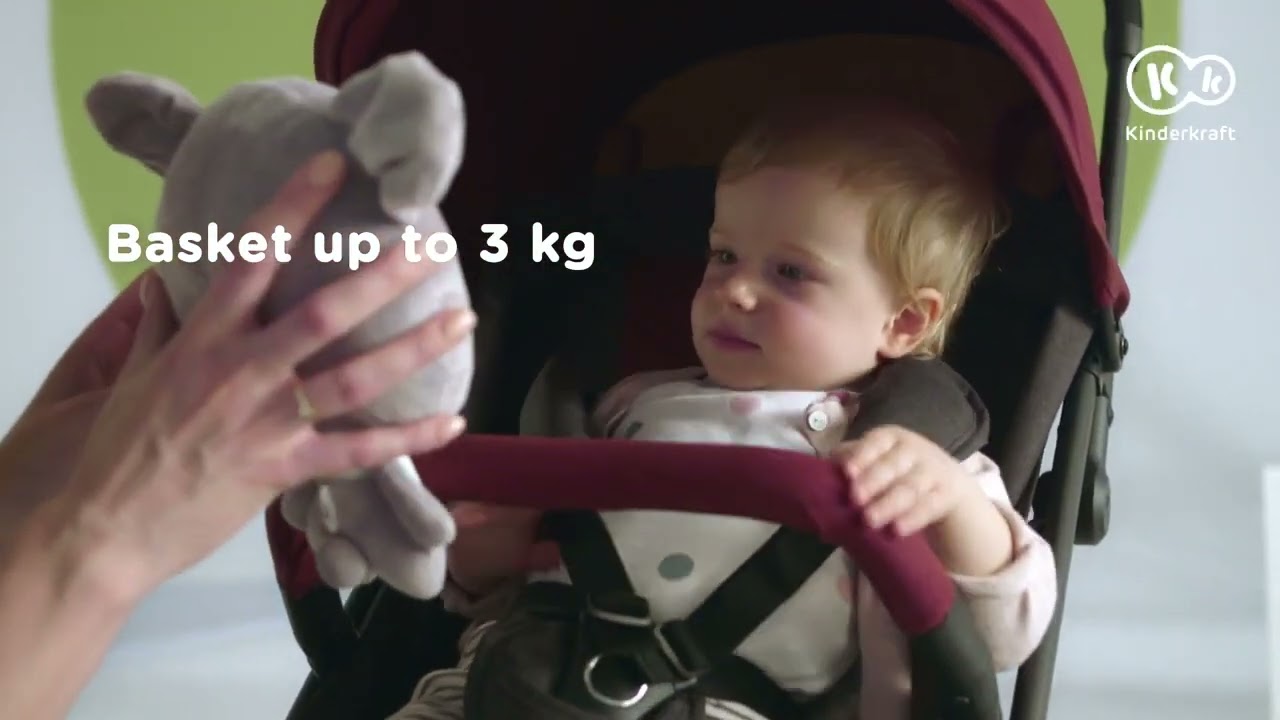 Payment & Security
Your payment information is processed securely. We do not store credit card details nor have access to your credit card information.