Description
The Kinderkraft Lastree Highchair is perfect for parents who want the best for their child. This highchair is made with high-quality materials and is designed to provide your child with a comfortable, safe and stylish place to sit. The light pink colour is perfect for any nursery or child's room. The highchair also features a tray that is perfect for holding food and snacks. The backrest is also adjustable so that your child can sit up or recline in the highchair.
Composition:
Materials:
● cover: eco-leather
● frame: steel
● plastic elements: PP
● wheels: plastic
● toys: plush and plastic (hooks)
● tray: plastic
● insert: polyester
● basket: polyester
Dimensions:
Folded high chair: height: 118.5 cm x width 50 cm x length 17.5 cm
Unfolded high chair: height: 103 cm x width 50 cm x length 64.5 cm 
Height levels:
● level 1: 86 cm,
● level 2: 90 cm,
● level 3: 95 cm,
● level 4: 98 cm,
● level 5: 103 cm.
Other:
● Backrest: width 42.5 cm x height 44.5 cm
● Seat: width 30.5 cm x depth 25 cm
● Tray: width 33 cm x length 51.5 cm x height 3 cm
● Basket: width of first side: 31 cm, width of second side: 38 cm x length 36.5 cm x height 13 cm; max. 5 kg capacity
Weight: 8.5 kg
Package dimensions and weight: 56 cm x 25.5 cm x 65 cm/10.2 kg
The maximum weight of the child for which the reclined cradle is intended is 9 kg.
"Do not use the reclined cradle once your child can sit unaided";
"This reclined cradle is not intended for prolonged periods of sleeping."
Number and date of the standard (EN 12790:2009)
Statement: this product is intended for children able to sit up unaided and up to 3 years or a maximum weight of 15 kg.
Number and date of this European Standard (EN 14988:2017+A1:2020)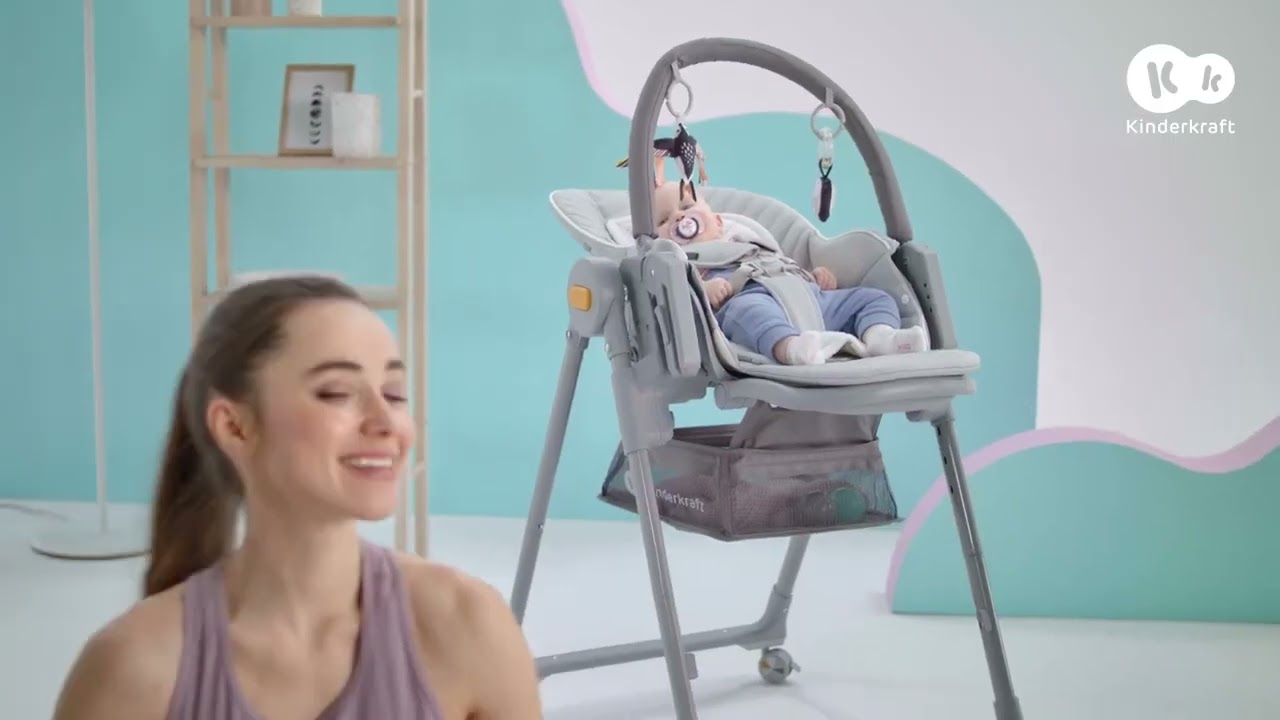 Payment & Security
Your payment information is processed securely. We do not store credit card details nor have access to your credit card information.