Description
JUNIOR FIX i-Size car seat (100-150 cm) from Kinderkraft
Meet the JUNIOR FIX – a car seat compliant with the newest R129 i-Size safety standard for children of 100-150 cm height (3,5-12 years). It was designed to ensure a safe and comfortable journey for your child. SIDE PROTECT SYSTEM - the reinforced side protections, absorb the energy generated during the collision. It protects well a child's fragile spine and arms. The head is protected by the H-GUARD SYSTEM: reinforced 3-layer headrest that, thanks to the 10-point adjustment, can be adjusted to the little one's height better. You will thus ensure them with more effective protection in the event of a collision.
JUNIOR FIX can be easily installed using the ISOFIX system (or optionally a car seat belt), which has a correct installation indicator – will help you to fix the car seat properly in a car. Once it shows a green colour, you're ready to hit the road!
New safety standards
The JUNIOR FIX car seat meets the newest safety standards and was tested in more rigorous conditions than required by the standard (front and side collision). It is compliant with the R129 i-Size standard - certification based on the most up-to-date standards that allows you to focus entirely on driving the car, knowing that your little one is safe and sound. 
SIDE PROTECT SYSTEM
The reinforced side protections effectively protect the child in the event of a collision. Thanks to their construction, they absorb the energy generated during the side impact, protecting at the same time the child's spine and shoulders. 
H-GUARD SYSTEM
JUNIOR FIX is equipped with a wide and deep headrest with additional memory foam. It protects perfectly in case of a collision, absorbing the energy and preventing it from reaching the little one's head.
Quick and assured installation
Thanks to the ISOFIX connectors, you can quickly and correctly install the car seat inside the car. Green indicators also assure you – once you install the car seat correctly, the indicators will turn green. And you're ready to hit the road! The FIX is universal - the ISOFIX connectors are adjustable, and in case of a need, you can optionally fix the car seat using the car seat belt. 
Headrest adjustment
The headrest can be easily adjusted and set on one of 10 levels with just one hand. This will allow you to protect your child's head even better, no matter how much they will grow between 100 to 150 cm in height! Remember that only a correctly adjusted and fitted to a child's height headrest will allow you to protect the fragile head of a child during a car accident more efficiently!
Comfortable journey
The seat is wide and comfortable, and the materials used – are soft and robust. The child will feel comfortable during both short car rides and longer journeys. The cover can be taken off and washed at any minute to keep the car seat clean and tidy.
Production
Materials: 300D polyester, polyethylene (HDPE)
Dimensions:
folded: 41 x 44 x 61 cm

unfolded: 41 x 44 x 80 cm
Inner seat length 33 cm

Seat length (lie-flat position) 93 cm

Outer seat width 41 cm

Inner seat width (usable): at narrowest point 34 cm, at widest point 35.5 cm

External width 44 cm

Internal height Min 54 cm

Internal height Max 73 cm

External height Min 61 cm

External height Max 80 cm

Inner width of the backrest (between the side protections) 40 cm

Inner width of the backrest without side protections 32.5 cm

Outer width of backrest 44 cm

Headrest outer width 35.5 cm

Headrest inner width 25 cm
Weight: 6.4 kg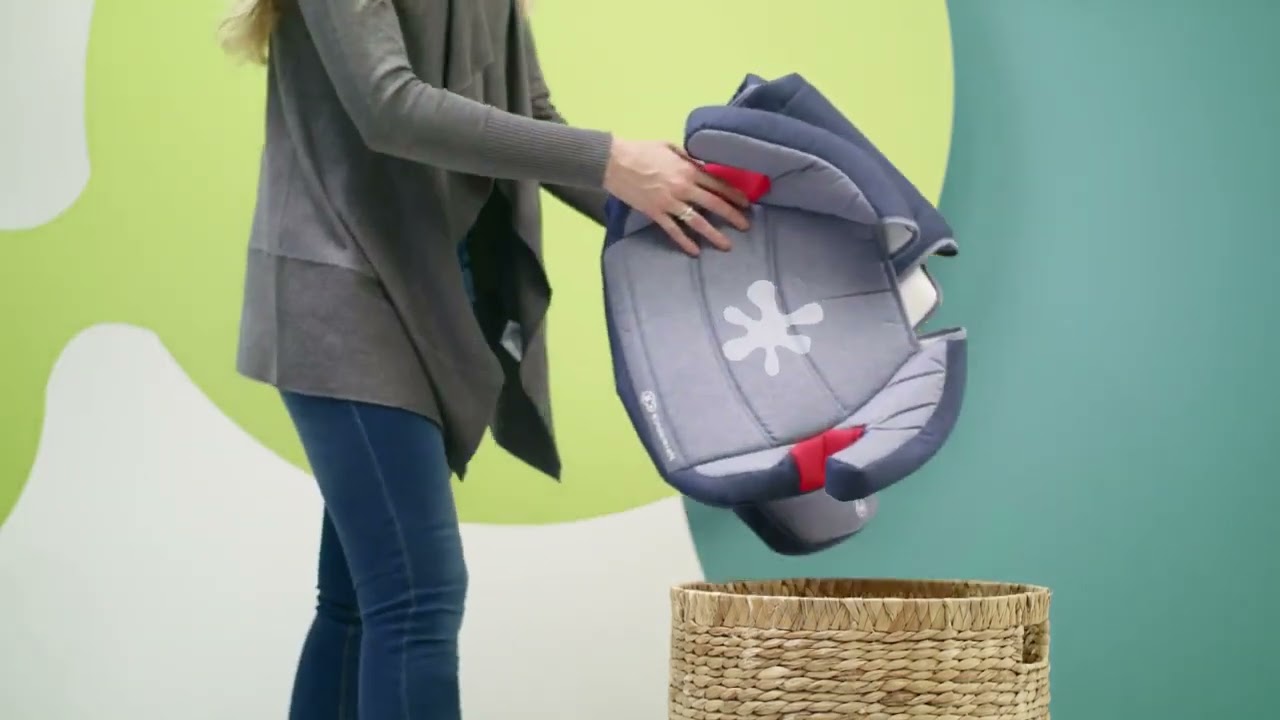 Payment & Security
Your payment information is processed securely. We do not store credit card details nor have access to your credit card information.