Description
Give your little one the best seat in the house with the Kinderkraft 5-in-1 Bouncer Rocker. This bouncer can be rocked or set in a stable position, making it perfect for your little one's needs. The 5-in-1 design makes it easy to switch from one position to another, and the yellow colour is sure to brighten up any room.
Benefits:
Safety:
The three-point safety harness will prevent your child from falling out of the rocker.
You can lock the bouncer in a stable position, which you can unlock at any time to use the rocking function.
The mosquito net included in the set will protect your little one from mosquitoes and flies even when camping.
The deep hood protects your child against the sun and wind – the bouncer-rocker can be set up outside!
Convenience:
Easy folding and unfolding makes transport a breeze.
The entire cover can be easily removed and washed, which means NOLA can always be clean and ready to use.
The soft cover provides your child with comfort, irrespective of what they're doing, and when they get tired, you can easily change their position.
The equally soft mattress is not only comfortable for your little one to sit on, but a great space for a pleasant nap!
Functionality:
The NOLA bouncer-rocker has five functions: a cot, cradle, bouncer, rocker and seat.
You can change between the functions in just a few seconds. Has your toddler grown? Transform the seat into a bouncer! Or perhaps your child wants to be rocked? Release the lock on the feet and enjoy this NOLA function!
The detachable toy bar will keep your little one entertained for longer, while you make lunch or enjoy a coffee. At the same time, the toys stimulate your child, thus supporting the development of their imagination.
NOLA can be set at three different angles: sitting, reclining and lie-flat positions. This makes it suitable for infants!
It takes up very little room when folded.
Composition:
Materials: PP plastic, PVC cover
Dimensions: 57 x 80 x 71 cm
Weight: 5.76 kg
For ages: 0+ (weight 0-18 kg)
Package dimensions/weight: 97 x 57 x 13 (cm)/6.8 kg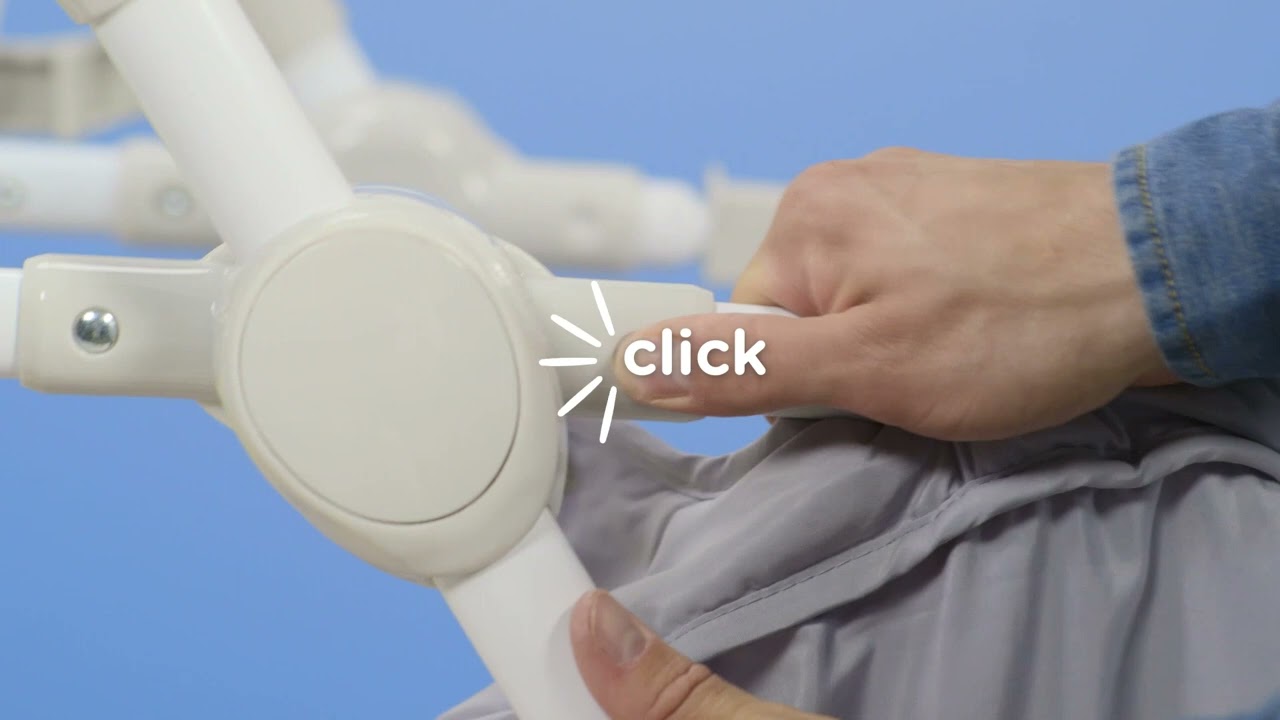 Payment & Security
Your payment information is processed securely. We do not store credit card details nor have access to your credit card information.